Nowadays it's not enough to just sell out stadiums, produce billboard-topping songs, and be cute as a lima bean. From rap gods to pop princesses, turns out everyone's got a fashion venture on the side.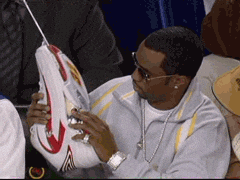 While this isn't the first time a musician has dipped their toe in the fash-on pond, we can thank our lucky stars for Diddy's Sean John and Madonna's Material Girl line for paving the way.
But which line is right for you? Fear not, from tear soaked hoodies fit for an emotional Scorpio, to activewear perf for a celery juice drinking Virgo, and every zodiac in-between, we've got you covered. Let the stars literally dress you per our astrological match-making abilities and find out which celebrity line fits your sign.