Boybands usually start out as all-male vocal groups, generally in their late teens or their twenties. The band is usually comprised of three to five members, most of which do not play their own instruments. They play predominately to a preteen or teenage female audience, so these teenagers become invested at a young age, and often, latch on for life. This is the basic formula. After striking gold with The Beatles over half a century ago, the industries that move the international culture machine have had a vested interested in replicating this blueprint.
A few years ago, Jessica Leski and Rita Walsh set out to interview several generations of female fangirls to discover exactly how superfandom has influenced their lives. I Used to be Normal  which premiered at this year's Hot Docs Festival in Toronto is the culmination of this work. "Just because something is mass produced or formulaic in some way doesn't mean your reactions to it can't be genuine and joyful and heartfelt," Leski tells A.Side in an email. "In many ways it's more fun to crush on a boyband member rather than a real boy in your class, because that distance gives you the space you need in order to project and fantasize."
We watched the documentary, which inevitably led us back to our own days of boyband fascination, and found some important trends and takeaways about boyband culture. Read on as we dive into these pop culture revelations, making reference to the gatekeepers of this pandominum, and the fans, who regardless of the century, continue to be all in in their dedication.
Fantasizing is a big part of the boyband hysteria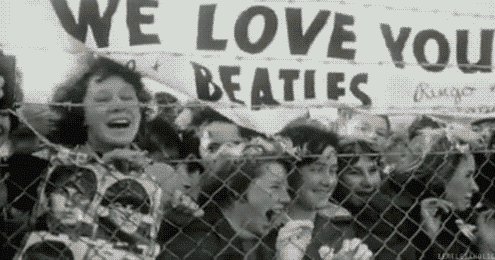 In the film we meet four women in particular: Elif, a high school student dedicated to admiring One Direction; Sadia, 25, a writer and longtime Backstreet Boys fangirl; Dara, a 33-year-old brand strategist from Sydney, Australia and a diehard Take That fan; and Susan, a 64-year-old film producer, in love with The Beatles.
While celebrity news, access and readily available content has changed the game a bit (thanks Internet!),  for the most part, each fangirl still develops their own special, fantastical attachment to their boyband, done through a variety of mediums. This personal affection remains, regardless of if it's done through a collage of cut out photos, online forums or exclusive one-on-one meet and greets.
I Used to Be Normal also takes a measured look at how a fan's connection to a boyband can influence the way they position themselves in society. In a variety of different ways, each woman discusses how they imagine a created reality with their respective pop act, and the role it places in their real life. Elif dreams about having soup with Niall Horan, or Dara admires Gary Barlow because he is the "sensible dad" of the group. They really know these guys or at least take the time to think about knowing them.
A superfan's emotional connection to their boyband is intense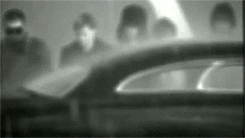 So invested in the desire to know everything about their favourite boybands, that in the cases of Dara and Sadia, that it created a sort of self-enforced isolation. For them, everything in their world revolved around what their band boys were doing, eating, singing about—anything they said or did was necessary knowledge to get them through the day.
"I don't know who I would be without Take That," Dara is heard saying in the film. "I can't imagine a world without Take That. I can't imagine my life without Take That. It just serves as the centre of me. It's basically a religion, don't need a church, I've got my own church…I am definitely, definitely wanting to convert people."
"Human beings can't be that perfect," says One Direction fan, Elif. This perfection, more so dedication to knowing about this perceived perfection, can become a consuming activity. Sadia even drafted her own Backstreet Boys newsletter, which had thousands of subscribers. Writing this BSB newsletter was part of her daily ritual. Susan recalls sleepovers listening to records from The Beatles, requesting songs on the radio and how it wasn't just a few hours, "Beatlemania" was around the clock.
Fangirls have their shame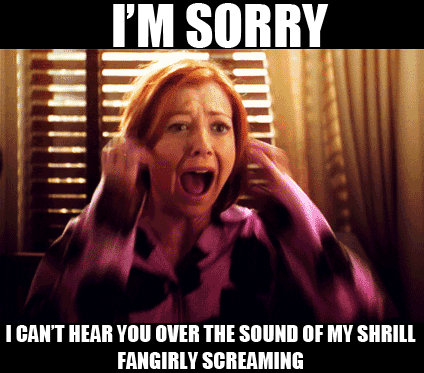 The interest in all things boyband related can, as mentioned above, become an addiction, and some of the women in the film mentioned their own shame or guilt with this boyband fascination. "I hide it from work," explains Sadia. "I think if people knew they wouldn't think I [was] smart…I don't have a best friend, like a BSB equal." At times, this obsession as an observer can challenge one's sanity and Dara even addresses that this ongoing obsession can be somewhat unhealthy. At times "it doesn't feel fun."
Boybands have the power to heal
In each woman's case their preferred boyband acted as a security blanket in a way, helping them normalize their lives (or distract from life). The band's music was so powerful it helped them get through hard times—from a track career cut short to a friend battling Leukemia—the film presents stories about getting through hardship thanks to music. They're singing about us, right?
Every fangirl shares many of the same stories "Almost every person I interviewed recounted a moment when they were certain their favourite singer had made eye contact with them," explains Leski. "And each person would light up in such a beautiful way. It was clear that this was a very precious memory to them." Each fangirl also was diligent when it came to collecting keepsakes from their respective fandoms too. "Ticket stubs, t-shirts, posters, magazines, all hidden away but perfectly persevered," Leski notes.
"Just because something is mass produced or formulaic in some way doesn't mean your reactions to it can't be genuine and joyful and heartfelt."

Jessica Leski, Director of I Used to Be Normal
Fangirling is constantly evolving with time and technology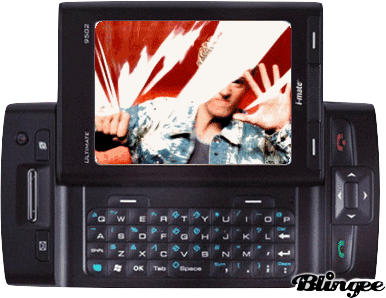 Leski points out the shift in how fans interact with their stars, and how Susan experienced The Beatles is different than what Elif has seen with One Direction, at least when it comes to access and availability of content. "Today it is so easy to find likeminded people online, if you can't find them within your own circle," Leski says. "Susan, The Beatles fan in our film, loved John Lennon, but there was little she could but daydream about him and try to catch his eye when she saw him in concert. "Elif, our One Direction fan, can follow Harry Styles on Twitter…[can] tag him in her photos or tweet directly at him. That's a fascinating breaking down of the walls between idol and admirer."
There is a "mass market" system that fans have figured out how to game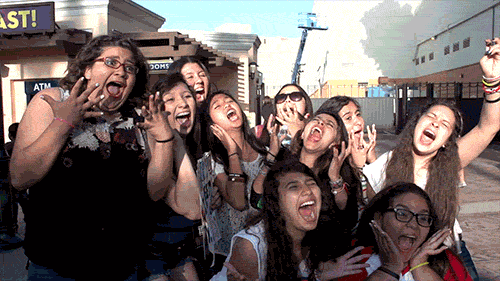 Dara outlines her own professed theory of boybands, indicating that each group has the "cute one" (i.e. Paul McCartney, Niall Horan), the "mysterious one" (i.e. John Lennon, Robbie Williams, Zayn), and the "sensible one" of the group such as One Direction's Liam Payne. Then there's the sexy one that "has his shirt off"—think Harry Styles or A.J Mclean. There's also the "forgotten one" says Dara. (Sorry Howie.)
For the most part the lads are clean-shaven and sing about love and longing.  They're also accessible (daily tweets, Instagram posts, videos) and this makes the fandom a 24/7 lifestyle. It also is a big time distraction that can feed an addiction.
"I joke that Backstreet Boys are my long term boyfriend, my most continuous relationship, they just never leave me," says Sadia. "They don't care where you're from, who you are 'as long as you love them'. They're the five most consistent men in my life and they're never going to break my heart, I hope." "If I wasn't scratching their names [The Beatles] on my lunch tin I was designing my wedding ring," adds Susan.
Jessica Leski thinks boybands are a great way to learn about love and relationships early on though. "The fact that there are often around five members per band means that groups of friends can each pick the member that they feel best suits their personality. That's not something you really get to do in real life."