The runway isn't just a glimpse into the future of fashion, at its best, it can be a glimpse into the future of how we define ourselves through our bodies and our relationships with physical space. The future that designer Xander Zhou sees for us is one abstracted for the gender binary – which he visualized with men wearing fake pregnant bellies.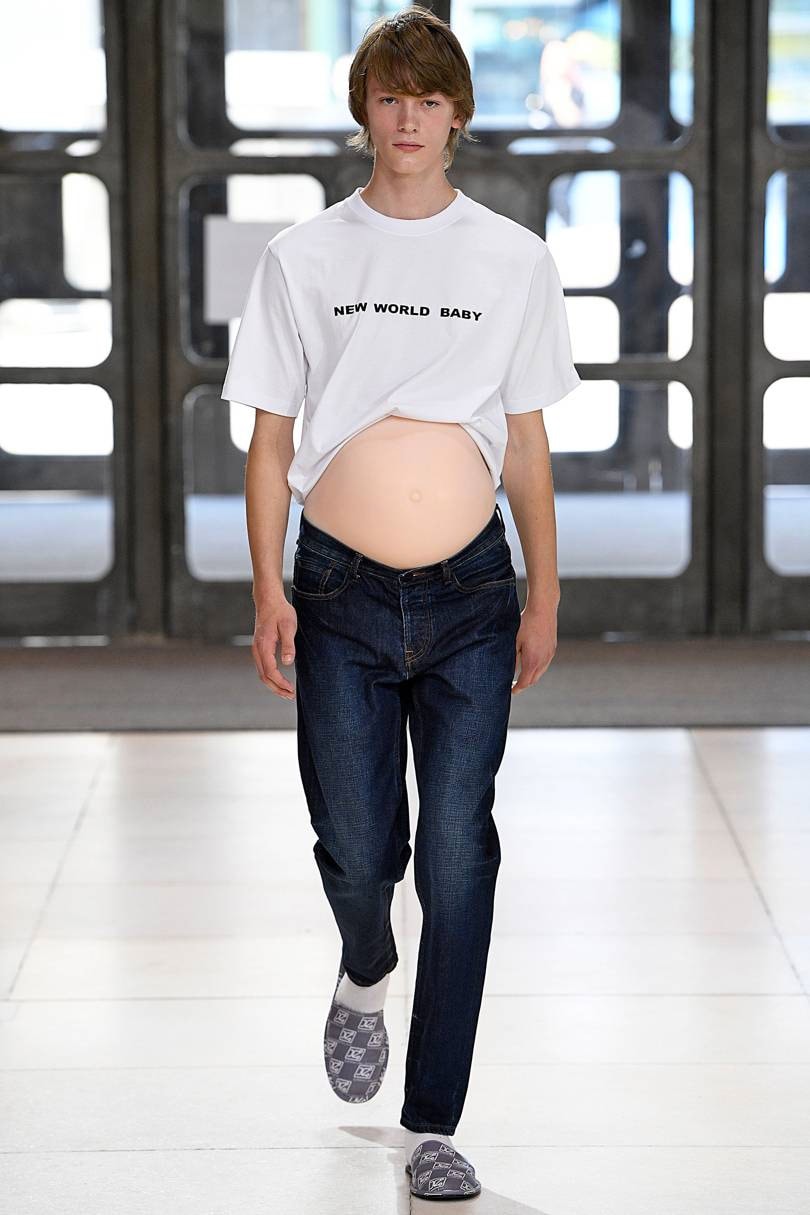 "We're prepared to enter a future of male pregnancy," Zhou announced on his Instagram, although the vision of the future on display during his show further extended to explore themes such as the relationship between technology and medicine, the digitization of humanity, and extraterrestrial life. His goal was to highlight the unknown possibilities lurking ahead in humanity's path by normalizing them, stating that "I put a lot of alien characters in really regular outfits and I think the contrast makes them even more alien."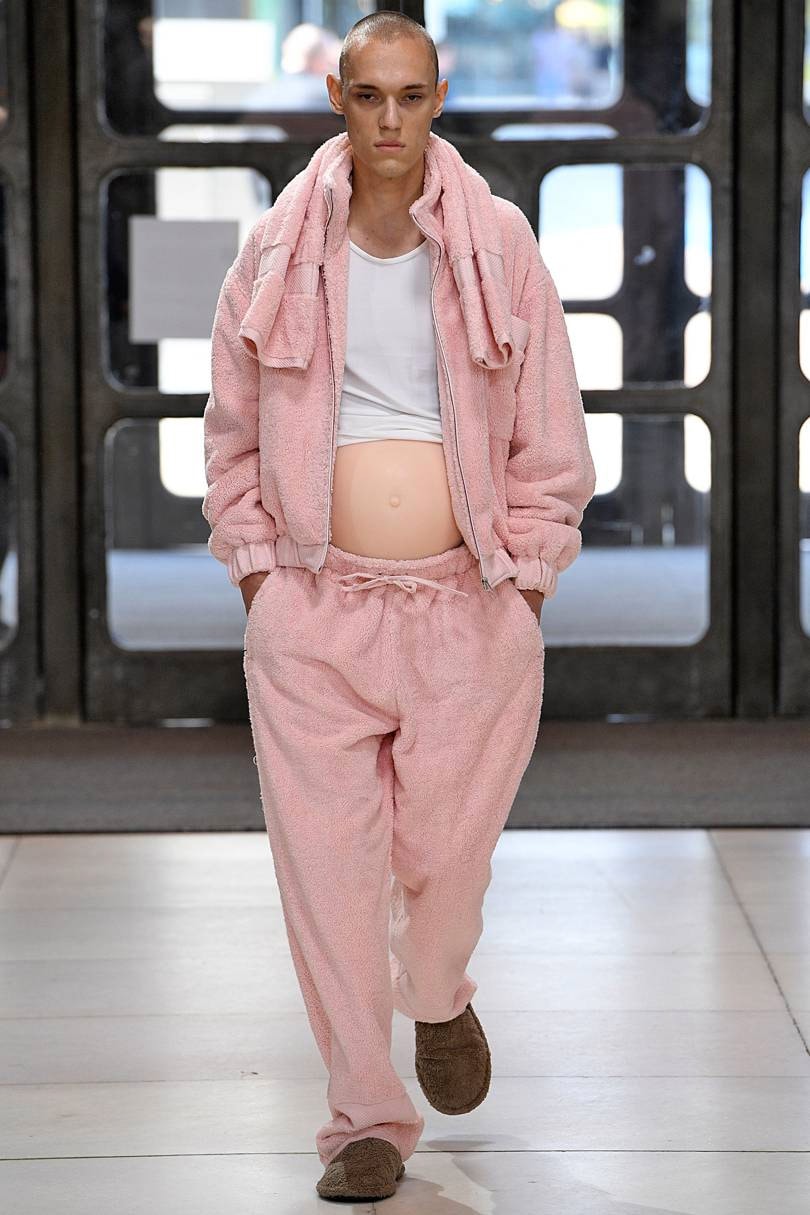 The fashion show took place as a part of Men's Fashion Week in London.