Last week, Drake gave us an early Civic Holiday present and posted two ads for Virginia Black Whisky, his very own new liquor line. In each, we see Drizzy position his dad (the infamous Dennis Graham) to be the new Most Interesting (see: Realest) Man in the World™, helped by the fact that it's Dennis who delivers the brand's trademark line, "One sip and wooooo."
And so between this and the new OVO flagship store at Yorkdale, Aubrey is truly building an empire. And better yet, he's keeping it in the family with the addition of Dennis (who also made an appearance on the cover of More Life). Which means that it's entirely acceptable for me to suggest more products and institutions the Grahams can throw their weight behind (and their faces in front of). Just remember who's entitled to royalties when these dreams of mine inevitably take flight.
Drakkar Noir
https://www.instagram.com/p/BR3cv0ol630/?taken-by=niki23gtr
Arguably, this is too easy. Up until 2011, Drake's Twitter handle was the beautiful "@drakkardnoir" before he ripped out our hearts and went "official." Then, back in May, he inked a bottle of the Guy Laroche cologne on his body to forever cement his affinity for what middle school dances in the nineties smelled like. It only makes sense to complete the rule of three by bringing Dennis aboard to front the good ship DN. They could both hold bottles, they could both look serious while doing so. Dennis could wear a suit, and Aubrey could wear velvet. Maybe they'd both be driving. For sure, Aubrey would keep a bottle in the glove compartment. "Passionfruit" would play in the background. Read this all in Don Draper's voice.
Loafers
Truthfully, this is an excuse for me to draw more attention to Drake's loafers. And perhaps most importantly, it is an excuse for me to remind you all of the importance of the sensible shoe. Sensible shoes are important. They are comfortable, they offer spinal support, and they can be worn as part of a business casual office dress code. But none of you care if I'm the one saying it.
If you saw Aubrey and Dennis announce themselves while showing off a sensible loafer, you wouldn't think for a second before singing the praises of a soft leather with a sturdy sole. You'd look past the unflattering shape to remember what it felt like not to be wearing whatever-it-is-that hurt you. You'd remark on how smart Dennis looked in his corresponding suit, and be taken aback by how well Drizzy's short-sleeve button-up looked accompanied by a shoe you'd previously categorized as "something your mom made you wear to your cousin's wedding back in 1993." You'd thank them. And you'd thank me. Later.
Sweaters
JK, this is not the year of our lord 2015. WE GET IT, EVERYBODY: DRAKE LIKES A SWEATER. Everybody does. But "Hotline Bling" was big before Justin Trudeau became a meme. It dropped the same season we couldn't believe the Jays had a World Series shot. It dropped before it wasn't completely disgusting to see Donald Trump do a spoof of it on SNL. (I'm kidding, that was always disgusting.) So, as if Dennis or Aubrey would deign to journey back in time to resurrect a too-often gif'd meme. This is not Back to the Future. There's no Dr. Brown. No one is going to have an inappropriate relationship with their mom.
The Cheesecake Factory
You know he loves to go there.
Anything remotely sports-oriented
We know that Drake loves the Raptors. We know that he's their ambassador, that he sits courtside when he can, and that the Air Canada Centre has introduced Drake nights to the masses. But we also know that he loves every other basketball team, too. And he loves the NHL. And the MLB, NFL, and whatever the soccer league in England is.
So, picture this: Dennis Graham sits in the living room couch, sipping Virginia Black whisky. Aubrey emerges from another room, wearing every single sports jersey he can find. Dennis looks at him. "What the fuck?" he asks. Drizzy smiles, and turns to the camera. "Jerseys," he said. "At some point, you'll have to wear one."
The Fabricland™ logo flashes, Drake raps the jingle. "Fabricland: FABRICLAND."
Pandora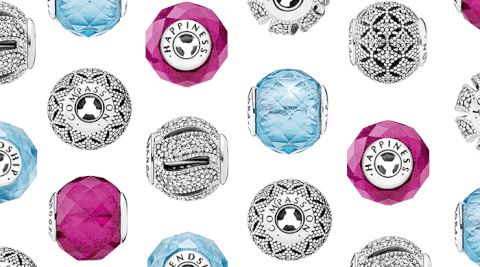 Thanks to his collaboration with Future, we're aware that Drake and his team need some really big rings. But what about [dramatic pause] charms? Cut to: Dennis, wearing an arm's worth of Pandora bracelets, each adorned with pieces that define him as a person. The more important one of all? "Dad."
A tear runs down Aubrey's cheek. Dennis closed-mouth smiles. He closes the computer, and, having just finished reading this piece, has never felt closer to his son or in more awe of me, a stranger on the internet suggesting business ventures for them both.