Kanye continued his year of provocations by assuming the position of creative director for last week's Pornhub Awards, a responsibility he commemorated not only with the release of his pro-Big & Tall clothing anthem "I Love It" with Lil Pump, but also a line of Yeezy crewnecks celebrating the night's winners.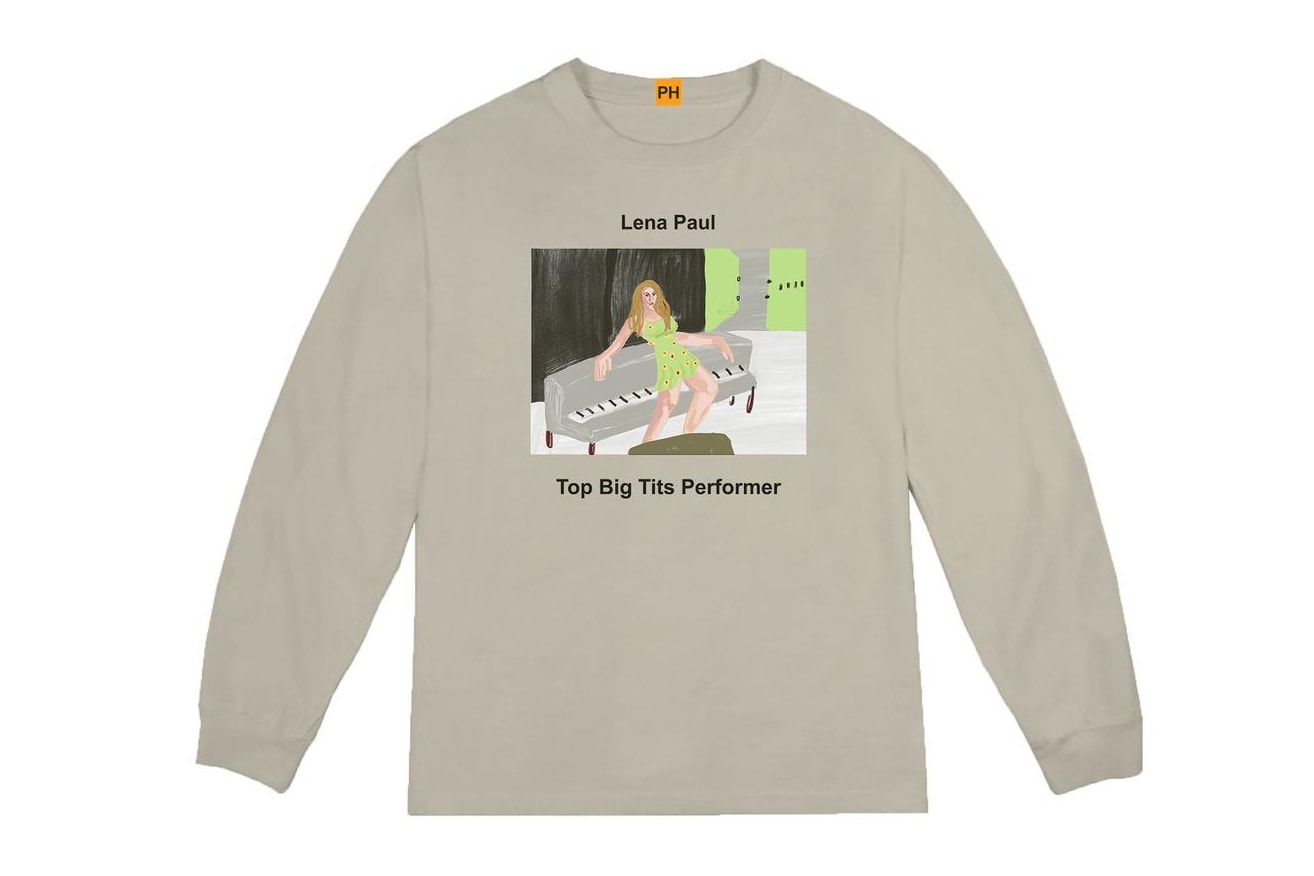 The sweaters display surrealist, painted renderings of the adult film actresses they're highlighting, and retail for $75 USD – though it controversially remains in question how much of that price tag will be given to the depicted models.
When model Lena Paul (pictured above) was asked by fellow performer Siouxsie Q about her compensation for appearing on West's pricey pullover line, she didn't have an answer – though a fellow director from the industry did:
https://twitter.com/lenaisapeach/status/1037973301442764800
Mr. West and the porn streaming giant have seen their relationship grow immeasurably over the last several months – the rapper was awarded a lifetime premium membership to Pornhub after shouting the website out on his divisive Kimmel appearance, and his creative director gig with them is most likely an extension of this appreciation.
Though both West and Pornhub have yet to be clear as to whether or not a compensation model was or is now in place, should Paul be taken at her word, this Yeezy line is less a collaboration, and more a commodification – one directed at the already oft-marginalized demographic of sex workers.