Purveyors of music videos may have gone the way of the sixteen and the pregnant in the Internet Age, but that doesn't mean the medium itself has become any less impactful. A music video allows an artist to contextualize their work within its own visual attitude, so it's no surprise that when Billboard recently counted down the hundred best music videos of this century so far (which we're already a fifth-way through, yikes), resting at the top was the queen with the most visual attitude of them all, Lady Gaga, with her you-bet-your-ass-its-still-a-banger "Bad Romance."
It's hard to ever forget the "rah"s, the "ahh"s, or the "ooh-la-la"s, but even more striking was the visual style of "Bad Romance", a surreal, erotic mashup of American Horror Story and Black Mirror (before either existed) that had absolutely no business appearing alongside the cherubic grins of the circa-09 Jonas Brothers on your video countdown of choice. But despite its unprecedented weirdness – at least for a pop dancefloor firestarter of the time – the style of "Romance" immediately embedded itself into popular consciousness. Billboard's list, compiled by a roundtable of music writers, says of Gaga's video:
But more than providing any one look, dance move, or message, "Bad Romance" was a supernova reminder that there was still so much room to push the art form — and that no one was more game to lead the charge than the free bitch herself, baby.
As influential as Gaga's boundary-pushing was within the medium of music videos, "Bad Romance" wasn't a destination, but rather only the beginning of her attempt to subvert and reinvent pop music (see: the 9-minute short film she made for "Telephone"), attempts that paved the way for countless hallmarks of contemporary music videos, from "visual albums" to unapologetic individuality. Of the insane influence of "Bad Romance", the countdown puts it best, stating that "with 'Bad Romance,' [Lady Gaga] took the old standard for great music videos and set it aflame, then got to work building a new one."
In honour of Queen Monster's big day, here are a few of our favourite moments from her big video: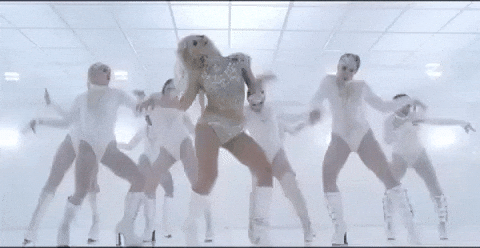 A new definition of lit.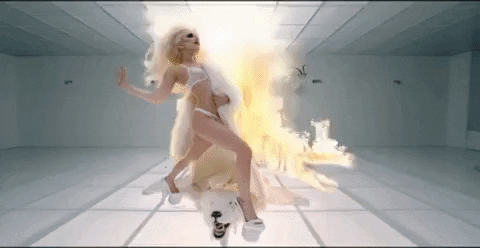 This twirl is giving us LIFE.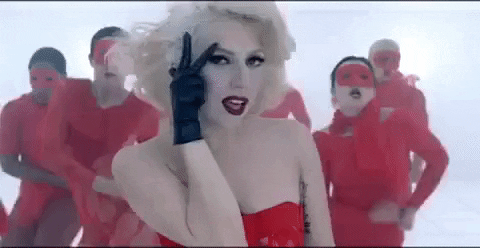 Remember when this was Gaga have us this forever Halloween inspiration.