At 6:39 AM I received a troubling text from my mother, "According to Instagram Peter K might have a girlfriend" to which I replied "gtfo" and yelled CANCEL MY MORNING to no one. It was time to take a deep dive into the spicy Taurus taking up 25% of my vision board, Noah effing Centineo.
If you're not familiar with the mans making his "woah, woah, woah" way into the hearts and souls of middle America than grab yourself a seltzer and buckle in. Centineo, break out hunk of Netflix flicks To All The Boys I've Loved Before and Sierra Burges Is A Loser, can like get it.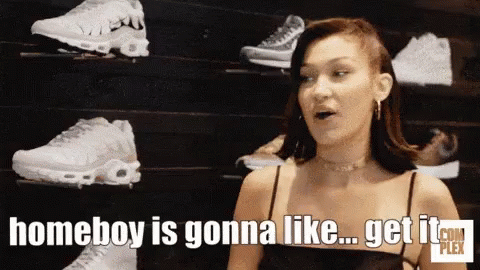 The Internet's newest boyfriend (sorry Timothée Chalamet) is no hunk du jour but rather the hunk du 2018. The cinematic snack is 22 years of age, stands at the universally hot height of 6'2 with the face of a Tiger Beat cover star and the body of a Magic Mike dancer number 2. And while he loves dogs, going on hikes and probably smells really nice, dig a little deeper and you'll find a social media presence that will make even the most obsessed stans squirm. For a kid who has a following of 13 million and counting, he sure as hell doesn't care for chill or consistency. Let's examine the frightening evidence, shall we?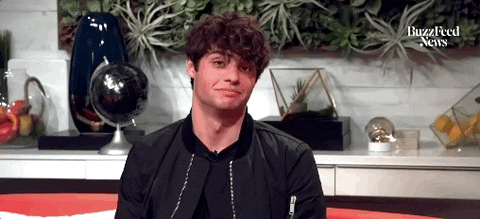 INSTAGRAM: Basic Male Influencer
The Gram is where we bare witness to overly produced photo-shoots of a human fire emoji come to life who clearly opposes the use of sleeves and can't help but climb every Douglas Fir in his way. Not to mention tireless thirst traps including but not limited to his three main selfie stunners, the America's Next Top Model smize, forced mid-laugh and my personal fav. the "I feel on the inside" stare-down. Catch him pushing teeth whitening kits in the very near future.
TWITTER: Spiritual Guru Dr. C
Centineo's worst platform by far has got to be Twitter, where tweets sing to the tune of:
Fallen tears that never dry, staining today's canvas for tomorrow's attention.

— Noah centineo (@noahcent) September 3, 2018
And this banger,
Full Body, Mind Numbing, Organic Conversations.

— Noah centineo (@noahcent) August 11, 2018
Nobody wants to hear you quote and preach such nonsense, plus if I'm being honest Kanye West is more that energy.
SNAPCHAT: Bro With The Aux Cord
Whilst he's recently cooled it on his Snap game, Centineo can often be found driving down La Cienega Boulevard, California shirtless, listening to wordless techno beats and I high-key would like to call the police on his ass.
Not to sound like a bachelor contestant but it's been a journey—would the real Noah Centieno please stand up?! Barring a brain aneurysm, I can never un-see what has been unpacked here today and the vision that was once Peter Kavinsky Noah Centineo is officially dunzo. I guess lap 8 of To All The Boys… and sharing a crush with your mom will do that.